Mayor Maja Tait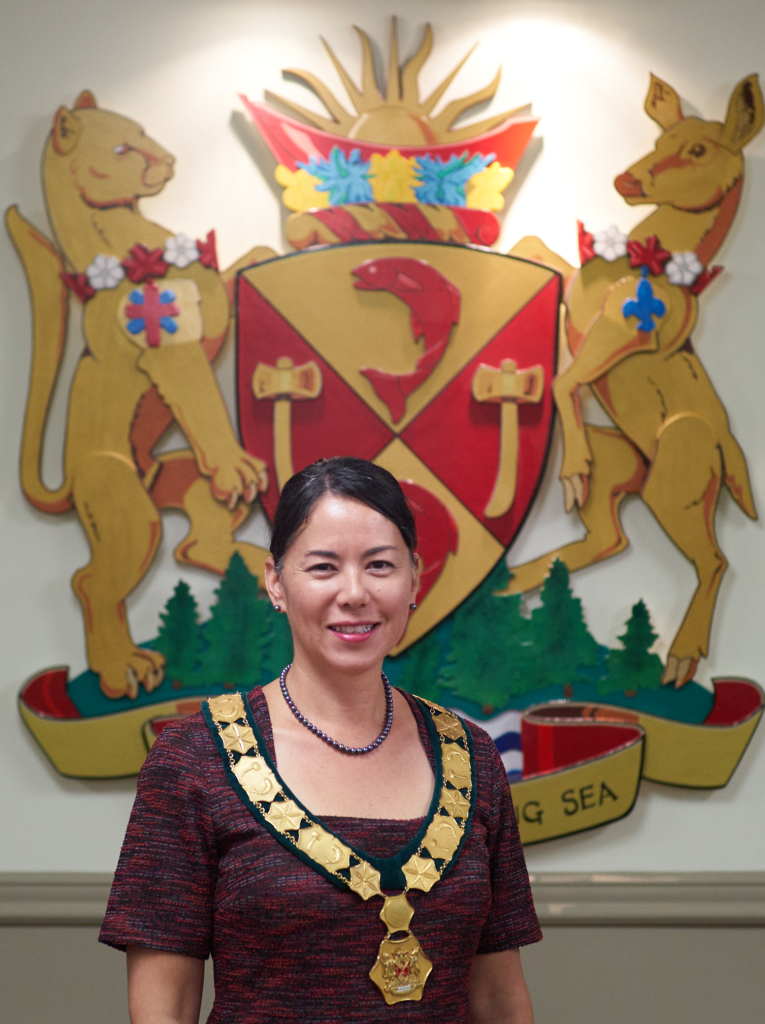 Maja Tait was first elected to Sooke Council in 2008 and served two consecutive terms on Council before being elected as Mayor in 2014 and again in 2018.
Maja was raised in the hamlet of Bragg Creek, Alberta and lived in both Japan and Calgary before moving to Vancouver Island in 1997.  Attracted to Sooke's natural setting and community spirit, Maja moved to Sooke with her husband Alex in 2006. In 2015, while serving as Mayor, Maja and Alex welcomed their first child, a son they named Ewan.
In addition to her ongoing career in property management, Maja has been a dedicated community volunteer and served with organizations like Girl Guides of Canada, the Craigdarroch Castle Museum Society and the Victoria Women's Sexual Assault Centre.  Maja, also a former Toastmaster, completed the Leadership Victoria program in 2006 and was awarded the prestigious Alumni Award in 2015.
While serving in office, Maja has been honored to represent the interests of Sooke residents on various panels throughout the region and the province, including:
Sooke Region Primary Health Care Services Working Group – Chair
Sooke Community Health Planning Steering Committee
Union of BC Municipalities: First Vice President, Health & Social Development Chair & Presidents Committee, Joint Provincial/Local Government Committee on Cannabis Regulation, Community Paramedicine Provincial Advisory Committee.
Federation of Canadian Municipalities – Committee member
Capital Regional District Board and Hospital Board: Director, Sooke & Electoral Area Parks and Recreation Commission (SEAPARC), Finance Committee, Integrated Resource Management Advisory Committee/Environmental Services Committee, Regional Parks Committee, Transportation Committee and Special Task Force on First Nations Relations
Victoria Regional Transit Commission
Maja's international heritage has taken her abroad to places like India, Europe and Singapore and she continually enjoys global adventures with her family. Weekends will find her enjoying quiet moments in her garden and exploring the Sooke hills via mountain bike.
From the Desk of the Mayor (Ongoing Updates):