Little River (Demamiel Creek) Pedestrian Crossing
Phase One of the Demamiel Creek Pedestrian Crossing now open!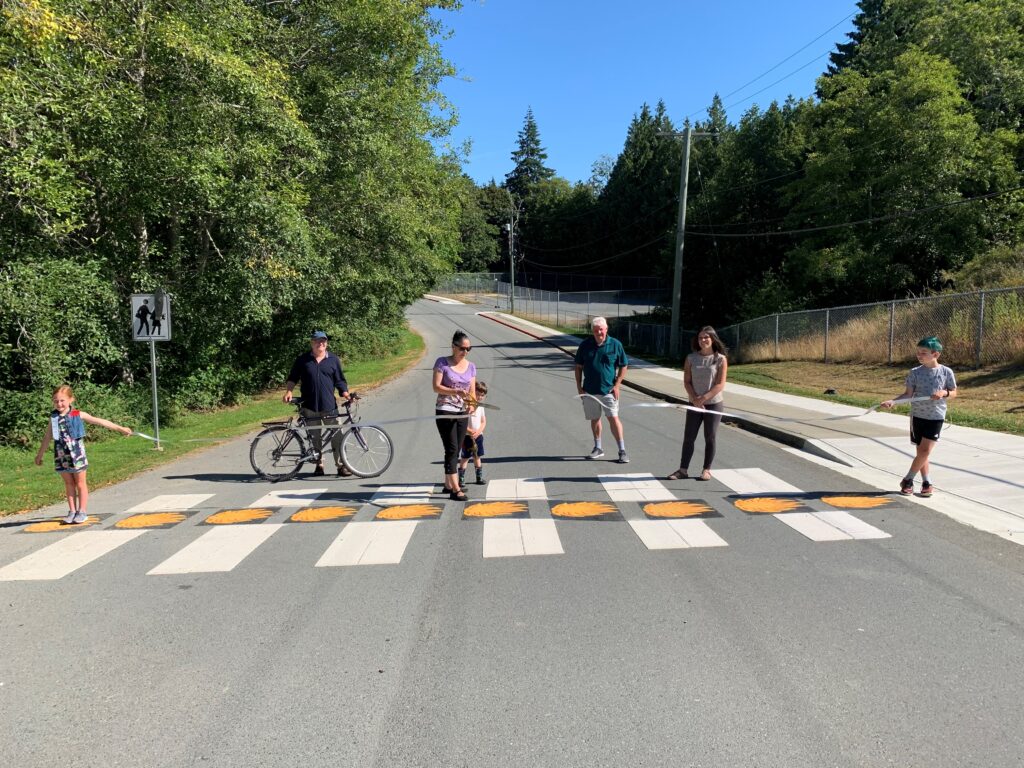 The District of Sooke is engaged in developing a new trail connection from the Sunriver/Phillips Road neighborhood to the existing trail systems in the Sooke town centre and nearby schools. The crossing is intended to increase community connectivity and provide a safe link over DeMamiel Creek. Known as "Little River" by the T'Sou-ke Nation, the project will incorporate interpretive signage to educate users on cultural and natural history of the area.
Project Progression to date:
Phase One Design Drawings: (click image to open larger file)
Upon completion of Phase One, work will continue with stakeholders and a consulting team to produce partial design drawings, including cost estimates, for Phase Two.
Phase Two will include 600 metres of gravel multi-use trail and a steel-wooden bridge.
Proposed Site Plan for Phase Two: (click image to open larger file)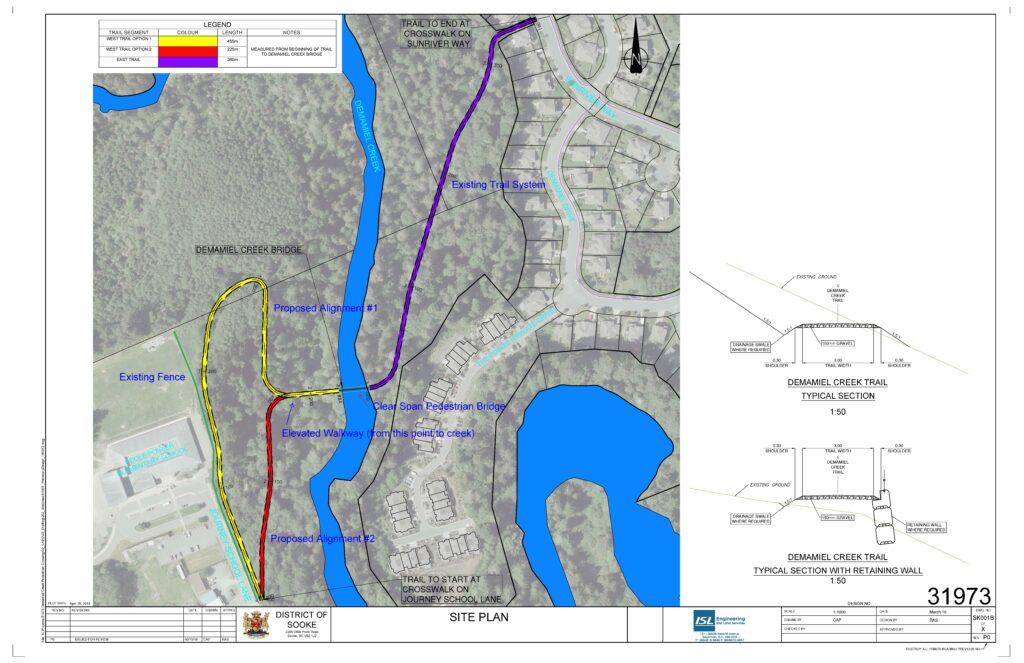 For more information, contact the Parks and Environmental Services department at parks@sooke.ca