Recruitment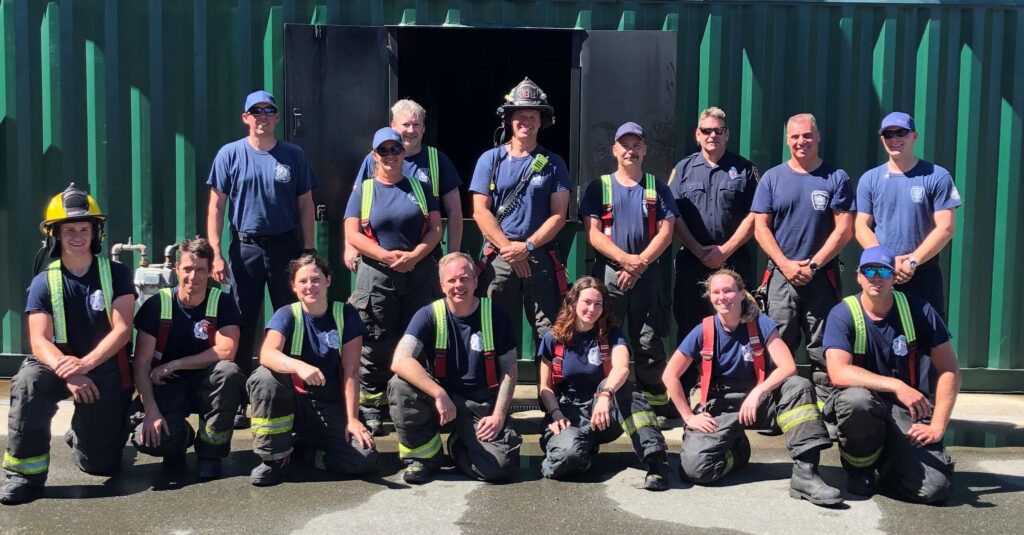 Sooke Fire Rescue is a composite department made up of seven (7) career personnel: Fire Chief, Deputy Fire Chief, two Captains, and three Firefighters. These career members augment the Paid On-Call Firefighters, and the Fire Incident Support Team (FIST). The Sooke Fire Rescue Department strives to maintain a roster of 45 Paid On-Call members, and welcomes a diverse array of skills and experience to the team. If you enjoy helping people, appreciate continuous learning and are physically fit, we invite you to apply for a position as a Paid On-Call Firefighter. Firefighters must be 18 years old by the time the probationary period commences (can be 17 during recruit training months).
Applications are accepted year-round, with a late September application deadline (October 12, 2020 for 2020/2021). Application documents include: a volunteer application form, a criminal record check, a driver's abstract, copy of driver's license (front and back), and proof of education (copies of certificates and/or credentials).
The application process involves submission of a complete application package, an interview, a written aptitude test and an agility test. Once welcomed to the team, Paid On-Call Firefighters benefit from a robust and comprehensive training program that runs throughout the year on Thursday nights, with additional training opportunities offered over weekends as interests and abilities progress. A number of fun activities and team-building events are planned throughout the year that members' families are welcome to participate in.
What are the benefits of being a Paid On-Call Firefighter?
Financial – Paid On-Call compensation based on training levels
Mentorship and leadership development
Skills advancement
Specialized gear and equipment
Health and wellness programs – full access to gym
Service to the community – agency partnerships
Family events and friendships
Complimentary adrenaline boosts
Interested in applying or learning more? We invite you to read the Recruit Newsletters, visit the Paid On-Call Firefighter page to explore the recruitment schedule and download an application package. Set up a face-to-face meeting by contacting fire.recruitment@sooke.ca