Development Cost Charges
Updated November 7, 2022
Development Cost Charges (DCCs) are monies that are collected from land developers by a municipality, to assist in financing the cost of upgrading or providing infrastructure services to support the new development. Imposed by bylaw pursuant to the Local Government Act, the charges are intended to facilitate development by providing a method to finance capital projects related to roads, drainage, sewers, water and parkland.
The District of Sooke undertook an update to its Development Costs Charges Bylaw from February 2021-June 2022. On June 13, 2022, DCC Bylaw No. 775, 2021 was adopted.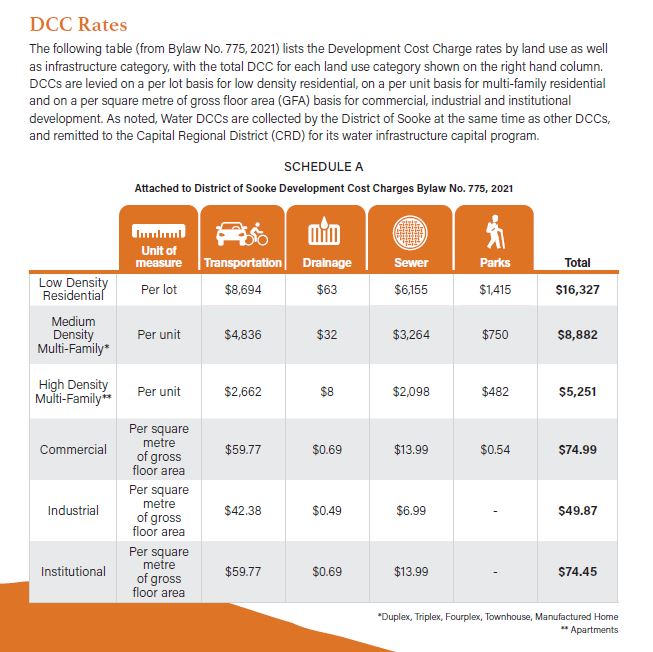 ---
Frequently Asked Questions
Where can I find out more information?

CRD Water DCC Bylaw – visit the CRD Website at www.crd.bc.ca