Health
Addressing the health and social needs of Sooke residents is an important factor in building a community that is able to grow and prosper.
By focusing on building not just the physical infrastructure of our community, but also the social infrastructure, local elected officials work hand in hand with service organizations and other levels of government to contribute to citizen's health and social needs.
Financial resources and responsibility for public health care rest largely within the provincial government. As such, the role of a local government is often an advocacy one, bringing together local voices and elevating the health care needs of the community to other levels of government.
In December of 2013, the Primary Health Care Services Working Group (PHCSWG) was formed, based on input from the community and an existing municipal initiative to address broad health and social needs. The PHCSWG brings together local and regional health care professionals, and since 2013 the group has tackled a multitude of community health needs, including:
Physician recruitment
Improved medical imaging services (X-ray and ultrasound)
Sooke X-Ray Briefing Document 2016 (In late 2017, West Coast Medical Imaging improved the X-Ray technology available in Sooke)
Collaborating on research and programming regarding the support needs of senior citizens.
Advocacy for continued support of existing health infrastructure.
Hosting two community forums to collect input on community needs, and share resources.
Bringing together multiple stakeholders to advance the issue of improved Primary Health Care in the region, and explore the possibility of a Primary Health Care Centre.
---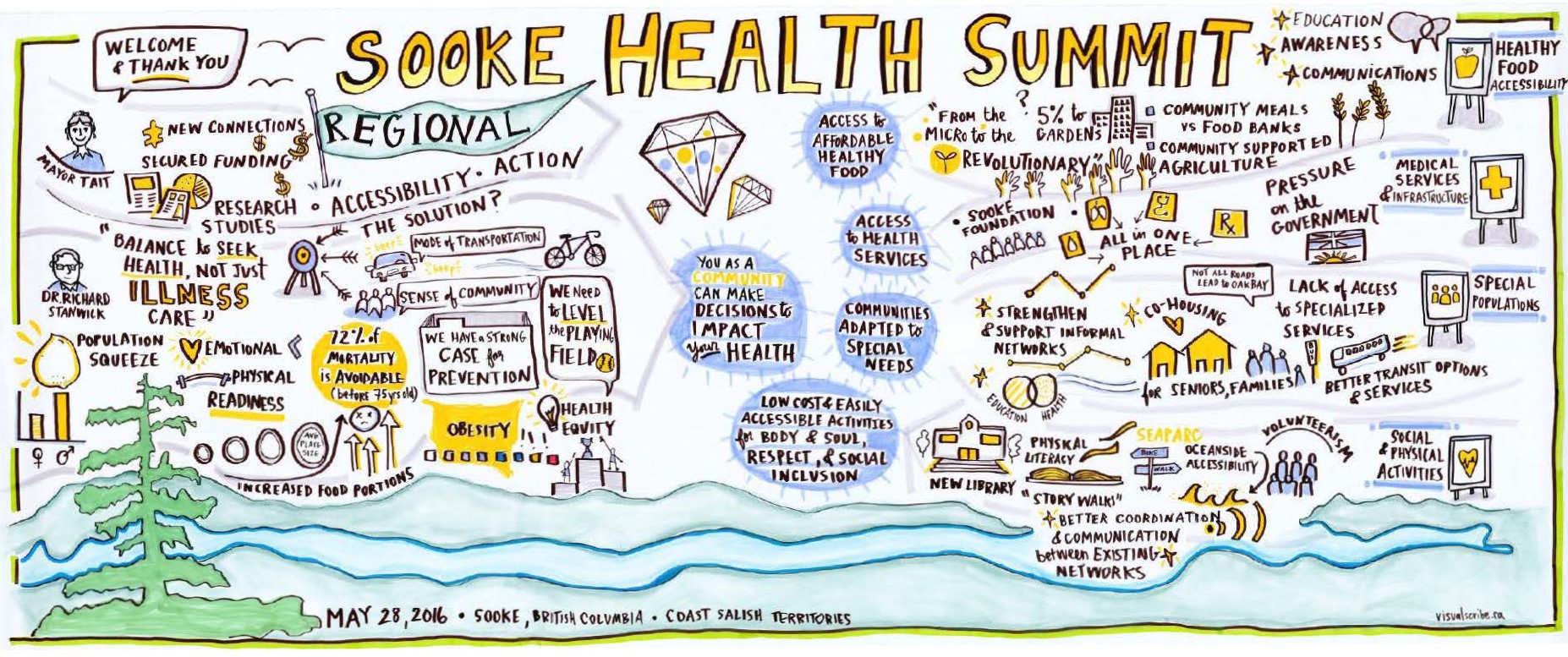 ---
Sooke Region Primary Health Care Centre
The idea of a "one-stop shop" Health Care Centre has been discussed in Sooke for more than a decade, with several proposals coming forward during that time. Varying circumstances have halted each proposal, but the need for expanded primary care has not changed.
The focus of the PHCSWG over the past year has been on further exploring a Primary Health Care Centre for the Sooke Region. A steering committee which includes representation from Island Health has been specifically tasked with moving this initiative forward, with a stakeholder engagement session held in November 2017. The Sooke Community Health Service Planning document outlines the key themes and priorities from this session. An opportunity for residents of the Sooke Region to share their ideas is planned for June 16, 2018.
Ongoing updates regarding the Sooke Region Primary Care Centre will be posted to this page as they become available.If you have any questions, or would like further information, please contact Mayor Maja Tait at (250) 642-1634, or mtait@sooke.ca
---
Health Care Links