Land Use
Last updated March 31, 2021
Official Community Plan
The Official Community Plan (OCP) provides a long-term vision, which is implemented by way of broad short and long-term goals, objectives and policies of the local government. The OCP considers the character of existing and proposed land use, as well as servicing requirements in the area covered by the OCP. In addition, the OCP reflects community values while being respectful of private property rights.
---
Development Tracker – NEW!!
The development tracker posts active development permit applications. View the DEVELOPMENT TRACKER now.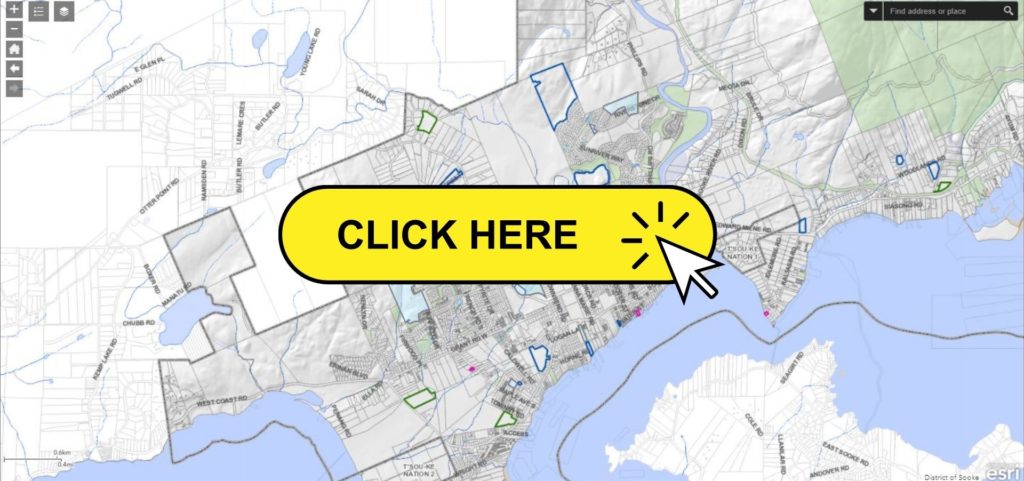 Development Tracker Frequently Asked Questions (& Answers)
We know there are many questions about developments in the District. We hope this first phase of the Development Tracker is one tool to keep the community more informed. If your question is not answered through the Development Tracker or on this page, please submit it here.
How do I use the Development Tracker?
Take 60-second to watch this video:
What does "status" mean?
3 status types appear on the tracker for Zoning Amendments, Development Variance Permits, Development Permits and requests related to the Agricultural Land Reserve:
Received: The application has been received by staff.
In-progress: The file is active. Staff are working with the applicant.
On hold: The applicant is providing additional information to District.
---
Zoning
The Zoning Bylaw sets out the zoning on properties located within the District of Sooke boundaries.
The Zoning Map is available as a layer in our interactive web map. It is recommended that you confirm the zone of your property with the Planning department before you make any decisions as to building, development, permitted uses, etc.
DISCLAIMER: These are unofficial documents of the District of Sooke and are consolidated from a variety of sources for convenience purposes only and are not to be relied upon in making financial or other commitments. The District of Sooke does not warrant the accuracy of the information on these documents nor will it accept responsibility for errors or omissions. The District of Sooke reserves the right to alter or update this information without notice.
---
Related forms
Additional Resources