Building Green
The District of Sooke is eager to help developers, builders and homeowners provide high quality construction with the energy efficiency as a top priority.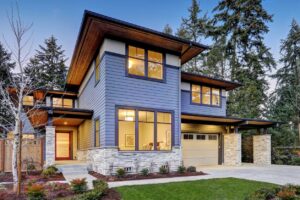 Incentive Programs
Below are links to external agencies that provide incentives for green building, development and/or home improvements.
CleanBC
Home Renovation Rebate Program Information
Heat Pump Guides & Information
CityGreen
Step Code
The BC Energy Step Code is a provincial regulation which is currently a voluntary compliance path within the BC Building Code. It established a set of progressive performance steps for new construction projects to support builders to transition from the current energy efficiency requirement in the BC Building Code to the target of net-zero-energy-ready building by 2021.
Curious about how the District supports Green Building? Please contact our Building Safety section at building@sooke.ca