Councillor Al Beddows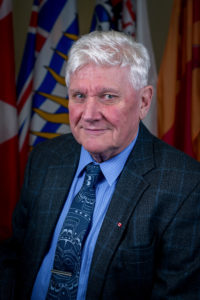 Al Beddows was elected to the District of Sooke Council in 2018 and re-elected in 2022.
Al was born in Woodstock, Ontario and was the youngest of 8 children. His parents moved their family to Chemanius a few years later where they would raise their family. After graduating High School, Al attended Vancouver Island Vocational Institute to obtain his Electronic Technician certification. Work opportunities led Al into the electronics industry for 30 years, retiring as the Manager of Electronic Communications for the DND in Esquimalt.
Embarking into the next adventures with his wife Jane, they are enjoying time with their 6 grandchildren, travelling, and participating in local service organizations including Sooke Hospice, Sooke Food Bank and Sooke Lions.
Council Appointments: 
Sooke & Electoral Area Parks and Recreation Commission (SEAPARC)
Official Community Plan Advisory Committee (2021-2022)
Sooke Community Association – Liaison (2021)
Community Volunteerism:
Volunteer with Sooke Hospice
Volunteer with Sooke Food Bank
Volunteer with Sooke Lions
Past Member of Advisory Planning Committee
Past President of Sooke Historical Society
Contact Councillor Beddows: