Thursday, September 21, 2023 – With school back in session and routines getting re-established for many, I hope you are settling in well as summer turns to fall and the leaves change alongside your schedules.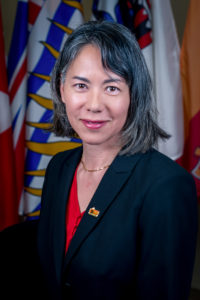 Looking back on summer, I extend my appreciation to the numerous community volunteers and local organizations for bringing Sooke residents together through vibrant events, including the return of All Sooke Day!
Looking ahead, District Council is thrilled to welcome Mr. Jeremy Denegar next month as our new Chief Administrative Officer and is eager to dive into strategic planning. Through our mapping of the remaining three years of this term, we will establish goals and set project priorities and metrics to communicate to residents what you can expect from your elected officials and our staff team.
Your participation during phase one of the 2024 Budget process over the summer is informing this planning, along with next year's budget. The What We Heard Report from this engagement will be available soon; please stay tuned to letstalk.sooke.ca/budget as your input is shared with everyone in the community. This commitment to transparency operates alongside our live-streamed meetings and public records of meeting recordings.
With our meeting schedule, please note two changes in dates for the month of October.
The tentative October 3, 2023 Committee of the Whole meeting to continue the conversation on the Official Community Plan has been postponed. To best support the community, with new information on the Housing Supply Act expected from the Province soon and the delayed start of the District's CAO due to a death in the family, a new date to discuss the OCP is being determined.
Through the Housing Supply Act, under direction from the Province, the District of Sooke is expected to increase the local housing supply. While the targets and details have not been released, staff and Council members have been diligently working (with a fully funded grant) to improve the development approvals. The goal of this work is to streamline the process while delivering necessary amenities and improvements to our community.
With Council's work on strategic planning, please note that the October 23, 2023 Committee of the Whole has been moved to October 30, 2023.
Speaking to the administrative side of local government, as this message is shared, Council is attending the Union of BC Municipalities (UBCM) Convention where we will be meeting with Provincial Ministers in areas of health, public safety, education and municipal affairs to advocate on your behalf. Additionally, we will be voting on an estimated 176 resolutions. One of which is specific to "reimbursing local governments for medical services provided by local government fire and rescue service" which I feel provides an unfortunate example of the increased cost pressures local governments, and in turn residents, are facing.
The reality is that Sooke has grown approximately 72% since incorporation and yet we have the same level of ambulances delivering this provincial service. Our Fire Rescue Service is filling this gap to ensure that residents are not left alone at times when assistance from medical first responders is needed most. I recognize residential taxpayers are, unfairly, carrying the cost of this reality. Through the UBCM convention and such resolutions, Council will be standing up for the needs of residents in Sooke.
Lastly, on August 31st, I officially became the federal NDP candidate for Esquimalt-Saanich-Sooke. When a federal election is called, I will take an unpaid leave of absence from Sooke Council and the Deputy Mayor will serve in the mayoral capacity. In any case, I am committed to continuing to represent our residents. Serving as your mayor is an honour and responsibility that I carry with utmost respect, passion and gratitude.
As always, plenty is happening with your local government and I invite you to stay connected.
Warm regards,
Mayor Maja Tait