The District of Sooke will be updating the Parks & Trails Master Plan and the Transportation Master Plan. These plans have had significant consultation with the public in January 2019 and reflect the key desires of the public and stakeholders involved. The final draft is now ready for viewing.
Together, these plans will work to create a holistic and cohesive outdoor park management philosophy and mobility network that advances Active Transportation (cycle, transit, walk) that promotes a healthy community.
Due to the current Covid-19 social distancing requirements, the public engagement will be held virtually through ZOOM. If you would like to participate please register using the link below.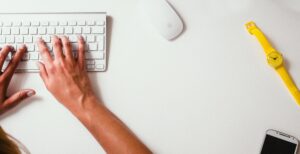 REGISTRATION
To register for the ZOOM event please click on the link below.
https://district-of-sooke-open-house.eventbrite.ca/
Consultants and key District staff will be on hand to answer your questions about the reports.
Date:

Start Time:

End Time:

Thursday, July 9, 2020

5:00 p.m.

7:00 p.m.
Be sure to register with your first and last name, to ensure valid entry.
ADDITIONAL INFORMATION
Parks & Trails Master Plan (2020 draft)
For more information or further inquiries on the Parks and Trails Master Plan, please contact parks@sooke.ca
Transportation Master Plan (2020 draft)
For more information or further inquiries on the Parks and Trails Master Plan, please contact engineering@sooke.ca