[September 15, 2020]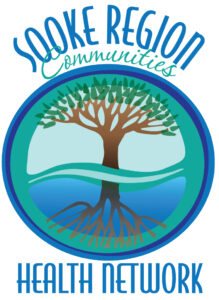 At the September 14th Council meeting the Sooke Region Communities Health Network (SRCHN) development and operation of an Elders Complex with youth programming on the Northeast quadrant of Lot A was approved. The complex will include up to 76 affordable housing rental units for individuals 55 plus and an elder's centre on the ground floor for socializing, recreation, and enrichment. On behalf of the District of Sooke, SRCHN is currently undertaking a comprehensive youth consultation to determine what programming would meet the needs of our youth and elders.
The District of Sooke Council approved a letter of understanding with SRCHN at their meeting on September 14, 2020.Mayor Maja Tait stated that, "this is another major step forward in developing Lot A providing long overdue essential residential and social services for elders in our community".
"This is an exciting opportunity", said Mary Dunn, President of the Sooke Region Communities Health Network, "we are creating a place where people can age in place with grace and vitality. We will be providing non-medical supports that will enable healthy independent living for the residents. They will have convenient access to the elders centre and easy walking distance to services and shops in town. I would like to thank the District of Sooke for its support and for sharing our vision for supporting our Elders for generations to come."  We are very pleased to be collaborating with the Sooke Seniors Drop-in Centre Society in the development of this project.
Carol Pinalski, President of the Sooke Seniors Drop-in Centre Society says "we have been working on a home for the seniors drop-in centre for over 10 years. We are looking forward to putting a shovel in the ground."
"We are developing a Made in Sooke for Sooke innovative preventive healthcare model for seniors, said Rick Robinson, Vice-President of the charity. This is an opportunity for a collaborative inter-agency partnership to create something unique in providing both accommodation and services for our elders."
The estimated 22 Million-dollar project will be primarily funded through the Federal/Provincial Infrastructure grant, the BC Housing corporation, and community fund-raising. Funds are designated for this project from the Sooke Seniors Drop-in Society and gaming funds. The Sooke's CAO, Norm McInnis, stated that "no contractual commitments will be made until the necessary funding is in place."
The planning for the project is just underway and there will be many opportunities for community engagement and support including the involvement of businesses, families and particularly youth in programs and activities in the development and operation of the complex.
Media Contact:
Mayor Maja Tait
District of Sooke
Tel: (250) 642-1634
Email: mtait@sooke.ca