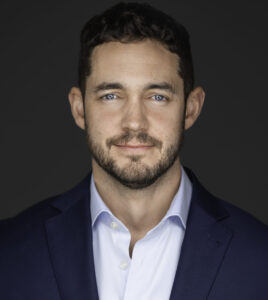 Thursday, October 5, 2023 – The District of Sooke is welcoming Jayden Riley to the position of Manager of Community Planning!
In this role, Jayden will lead the operation of the Planning division by providing guidance, advice, and support on development processes as we work to best respond to the needs of Sooke.
As a Registered Professional Planner, Jayden's experience as a senior development planner will be a great compliment to the team. His progressive advancement while working with the City of West Kelowna is a testament to his talents. His experience includes the management of a range of development applications, such as comprehensive development plans, development permits, subdivisions, Official Community Plan (OCP) and zoning Amendments, as well as project lead for the City of West Kelowna's housing strategy.
Jayden holds an undergraduate degree in geography, environmental economics and sustainable development, and is currently undertaking a Master of Planning with the University of Waterloo. As the District looks to optimize environmental, economic and social co-benefits to how we grow, Jayden's expertise will be a tremendous asset for Sooke.
"There's a lot on the go with our town centre and waterfront areas," says Matthew Pawlow, Director of Planning and Development. "In continuing the conversation on our OCP, development and development variance permits, and policy work including the next steps with climate action and our Housing Strategy, I'm pleased to have Jayden bring his expertise to the team."
"I am excited for the opportunity to live and work in the charming community of Sooke and engage with stakeholders to achieve the District's strategic goals and priorities. The decision to seize this opportunity was made easy with family and friends living in Sooke and the surrounding area, as well as the abundant natural beauty that my wife and I look forward to exploring further," says Riley.
"Having a new Manager of Community Planning is a much-needed technical resource for the community and a critical member of our staffing team," Pawlow adds.
Jayden will start with the District of Sooke on October 16, 2023. Please join us in welcoming him to the team and our community!