FOR IMMEDIATE RELEASE
 
NEWS RELEASE                                                                                        SEPTEMBER 23, 2016
[Sooke, BC]
On Monday, September 26, 2016 construction starts for pedestrian improvements at the Church Road and Throup Road intersection. The work is expected to last approximately 2 weeks, expected completion date of October 7, 2016.
Work to be completed:
Extending a portion of culvert;
Adding a manhole;
Widening the road shoulder;
Installing asphalt sidewalk on Church Road connecting to Throup Road.
There will be single lane alternating traffic Monday – Friday, between 9:30 am and 2:30 pm. Delays should be minimal but there are alternate routes available for those who would like to avoid the construction.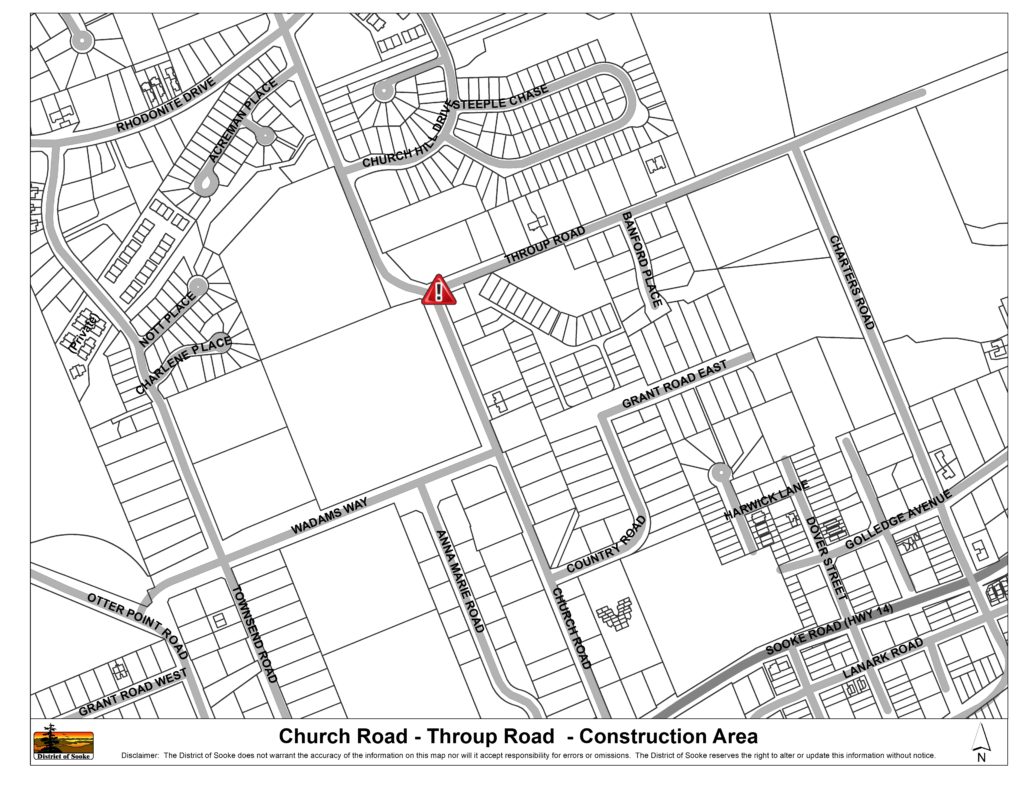 Media Contact:
Teresa Sullivan
Chief Administrative Officer
District of Sooke
Tel: (250) 642-1634
Email: tsullivan@sooke.ca