EXPANDED HEALTH CARE FOR SOOKE
Sooke has been one of the fastest growing communities in British Columbia for many years, and we have exceeded many of our local services, our residents and medical professionals have endured years of minimal resources and unmet needs. Our Primary Health Care Services Working Group has worked collaboratively with our local health care professionals at West Cost Family Medical Clinic, Island Health and many other to bring attend to the lack of primary health care services in our community.
In response to our efforts, Premier John Horgan announced today that Sooke will be receiving Provincial funding to expand Primary Health Care Services in the community.
This funding will reduce or eliminate wait lists for people who need access to local health care professionals, increase recruitment opportunities, offer enhanced services that were previously only available in Victoria and increase the attachment of Sooke residents with primary health care professionals. These enhanced health care services will not only assist our Sooke residents but will also be available to our surrounding neighbors – those in the Juan de Fuca Electoral Area, East Sooke, Jordan River, Shirley, Port Renfrew as well as those who visit our community.
This endeavor included working with the West Coast Family Medical Clinic to expand services in Sooke.  "We look forward to adding allied health providers to our care team and expanding our clinic as part of our ongoing collaboration with the Island Health Authority and the Ministry of Health.  We are excited to continue our transformation towards team-based primary care, as we believe that these changes will not only ensure that the citizens of our growing community can continue to access the quality care they need and deserve but will also help us to recruit new Family Physicians to the community" Dr. Anton Rabien, Physician, West Coast Family Medical Clinic.
Collaboration was a key element in the success of receiving this funding from the Ministry and will provide the health care resources this community needs.  With the improve facility the residents of Sooke, visitors to the area and those without a family doctor will be able to obtain the level of care they deserve.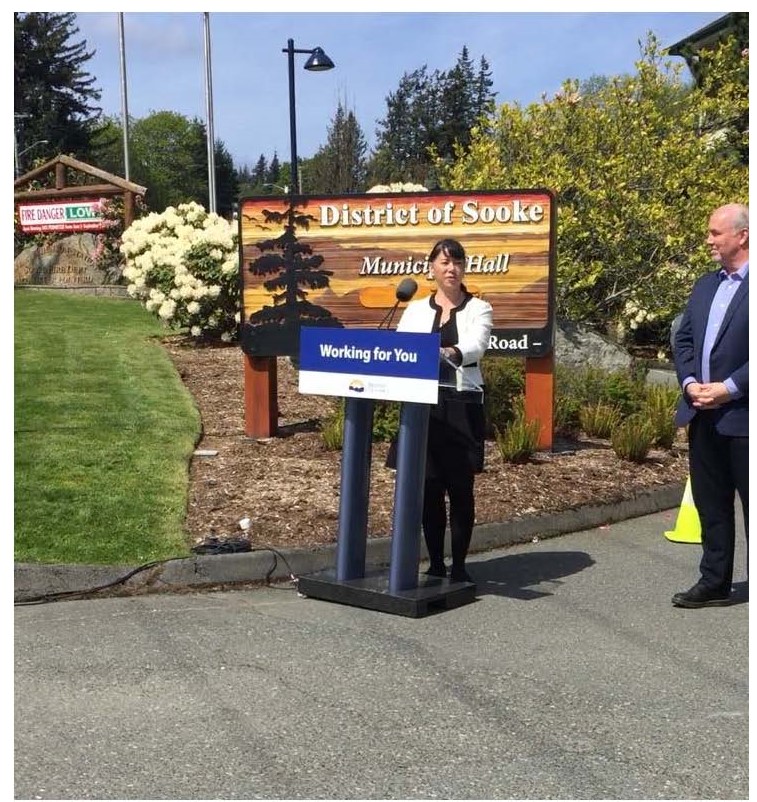 Media Contact:
Mayor Maja Tait
Tel: (250) 642-1634
Email: mtait@sooke.ca