Canada Day Celebrations will take place at the Sooke River Campground, locally known as the "Flats"!
Enjoy activities for all ages, local vendors and much more! Gates open at 11:00 a.m. and the fun continues until 5:30 p.m. Festivities include:
Arrival of dignitaries at 11:30 a.m.
Cupcakes at 12:00 p.m.
Kids' Zone Open at 12:30 p.m.
Magic Show on Stage at 1:00 p.m.
Music Bingo in the picnic area at 1:30 p.m.
Balloon Twisting in Kids' Zone at 2:30 p.m.
JR and the Bad Ox Band on Stage from 2:30 p.m. to 4:30 p.m.
Karaoke in the picnic area at 2:45 p.m.
OItter Point Fire Hall Hose Ball Activity for Kids
Food trucks and vendors
Local Cops for Canada Tour de Rock rider, Justin Raycroft will be assisting in the Lions' Cook Shack. All Cook Chack net proceeds go towards Tour de Rock.
---
Location
The celebration will be held at the Sooke River Campsite, located at 2259 Phillips Road.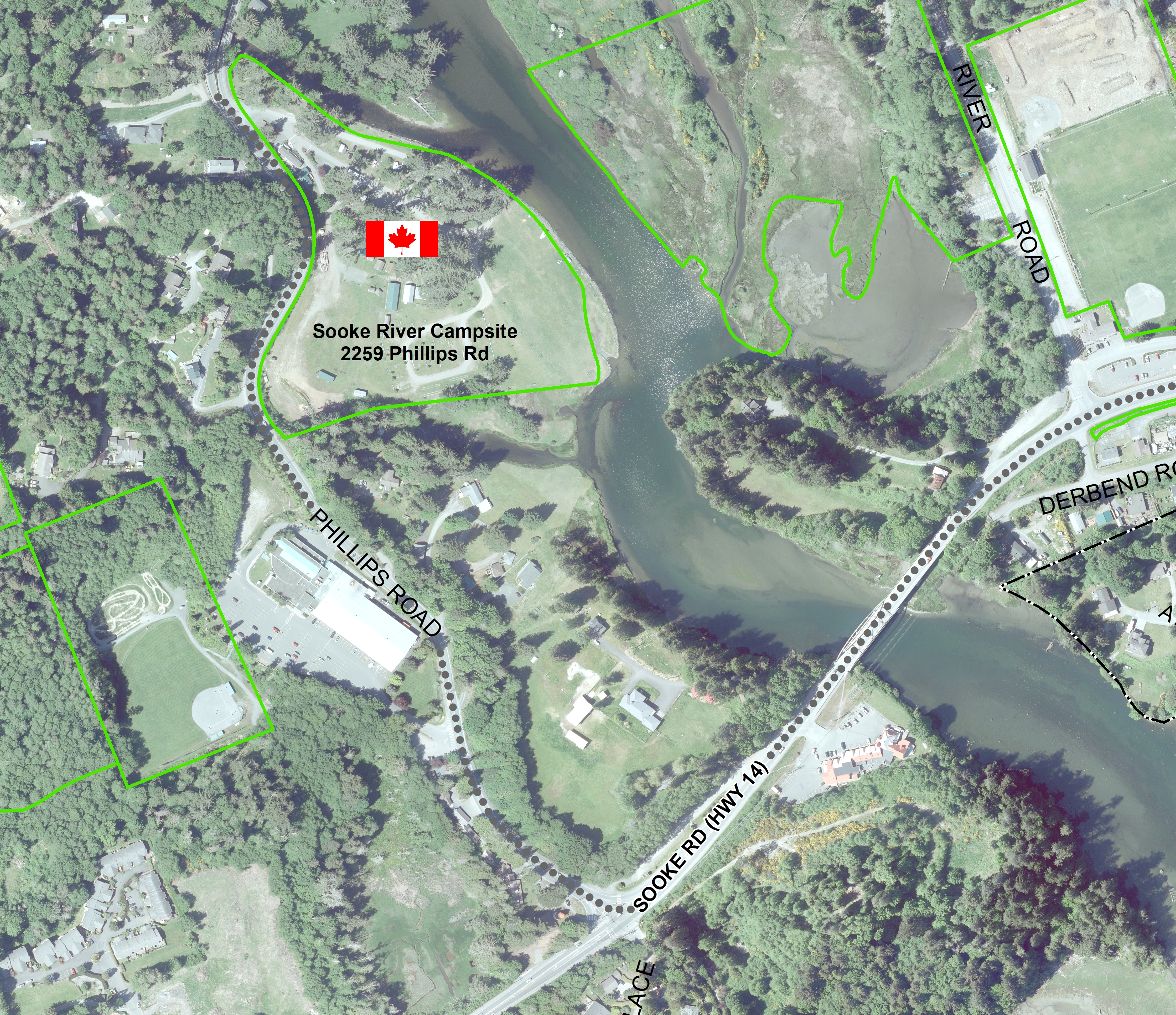 ---
Parking
There will be limited parking available at Seaparc Leisure Centre off Phillips Road.
Shuttles will be available from Edward Milne Community School to SEAPARC to the Flats from 11am to 6pm. 
Please keep pets at home.