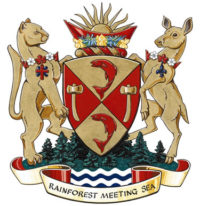 Public Invited to Mayor's New Year's Day Levee
FOR IMMEDIATE RELEASE
MEDIA RELEASE   –   DECEMBER 22, 2016
[Sooke, BC] Mayor Maja Tait extends an open invitation to all residents, including children, to the Mayor's New Year's Day Levee on Thursday, January 1, 2017. The Levee will be held in Council Chamber from 10:00 a.m. – 12:00 noon.
All attendees will have the opportunity to speak with Mayor Tait and members of Council. Entertainment and light refreshments will be provided.
The Sooke Legion will be hosting their Levee beginning at 12:00 noon.
Media Contact:
Teresa Sullivan
Chief Administrative Officer
District of Sooke
Tel: (250) 642-1634
Email: tsullivan@sooke.ca