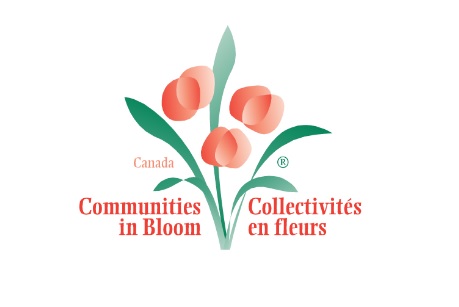 Sooke Recipient of '5-Bloom' Honour from Communities In Bloom
[Sooke, BC] – Representatives from the Communities in Bloom Committee attended the Regular Meeting of Council last night, here to present the District of Sooke with their highest rating of '5 blooms' for the fourth year. The District was the recipient of this same honour in 2011, 2013 and 2014 – and was one of three from across the province honoured with the award in 2016.
Mayor Tait was pleased with the honour, accepting the award on behalf of the District. "I wish to express my gratitude to the community volunteers, businesses and residents of Sooke who participated in the event, showcasing the beauty of our landscaped and natural surroundings."
In July, Sooke was evaluated by two professional judges on six criteria, consisting of: Tidiness, Environmental Action, Heritage Conservation, Urban Forestry, Landscape and Floral Displays.  The Communities in Bloom judges travelled through our community with municipal representatives, highlighting various new and innovative improvements to our town, concentrating on four sectors of evaluation: Municipal, Business and Institutions, Residential and Community Involvement.  The judges stated, "That there is definitely a high level of community involvement (in Sooke) and it is very evident that residents have pride in their community".
The judges also provided Special Mention to the Sunriver Community Gardens stating they felt it is "an excellent example of community commitment involving numerous groups and residents to demonstrate how to raise locally grown produce for family and local food bank use".
Please visit the www.communitiesinbloom.ca website for further information on the organization. To view the 2016 Evaluation Report provided to the District in full, please click here.
Media Contact:
Teresa Sullivan
Chief Administrative Officer
Phone: 250-642-1634
Email: tsullivan@sooke.ca
-30-