Tuesday, January 13, 2021 – Researchers from Environment and Climate Change Canada (ECCC), based at the Pacific Wildlife Research Centre in Delta, BC, and Simon Fraser University in Burnaby, BC. will be continuing to conduct research on gull species in the District of Sooke from Wednesday, January 13th to Friday, January 15th.
Their fieldwork includes investigating the habitats and movements of Glaucous-winged Gulls within the Salish Sea and in Sooke will be primarily base their research within parks and beaches at Billings Spit and Whiffin Spit. "Sites may change depending on gull presence," notes Anneka Vanderpas, Marine Wildlife Research Technician with the Wildlife Research Division of Environment and Climate Change Canada.
The team is conducting wildlife research to better understand the health of the Salish Sea, an area of importance to both humans and wildlife. The Salish Sea is a key site for wintering marine birds and attracts birds from South America to Alaska. The research project is assessing habitat use and movements of wintering gulls to understand how variation in their movements influence their exposure to anthropogenic stressors such as pollution and marine transportation.
To answer these questions, the researchers will trap and release Glaucous-winged Gulls to attach GPS tracking devices and to collect blood and feather samples for diet and contaminant analyses. Gulls will be captured, sampled, and released unharmed. "ECCC's animal care committee has approved our protocols," Vanderpas shares.
The gull research project is a collaboration of researchers from the Science and Technology Branch of ECCC, as well as collaborators with Fisheries and Oceans Canada, Simon Fraser University, and the University of Lethbridge.
Contact:
District of Sooke Parks
Tel: 250.642.1634
e: parks@sooke.ca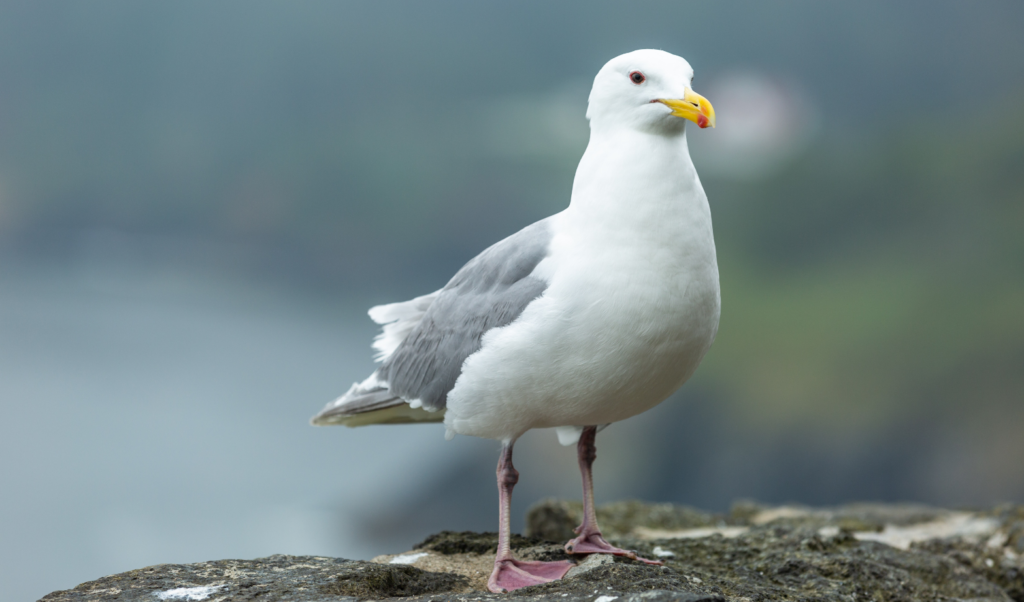 Photo by Ruvim Miksanskiy from Pexels