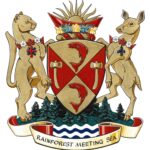 NOTICE IS HEREBY PROVIDED OF A
SPECIAL COUNCIL MEETING
AND A
COMMITTEE OF THE WHOLE MEETING
TO BE HELD
Date: Monday, July 15, 2019
Time: 7:00 p.m.
Place: District of Sooke, Council Chambers, 2225 Otter Point Road
The Committee of the Whole meeting will commence immediately following the adjournment of the Special Council meeting.
Purpose of the Special Council Meeting: Appointment of the Cheif Election Officer.
Purpose of the Committee of the Whole Meeting: Discussions regarding upcoming/ past conference reports and discussions along with Council updates. Presentation from the Victoria Foundation on Vital Statistics.