Brenda Parkinson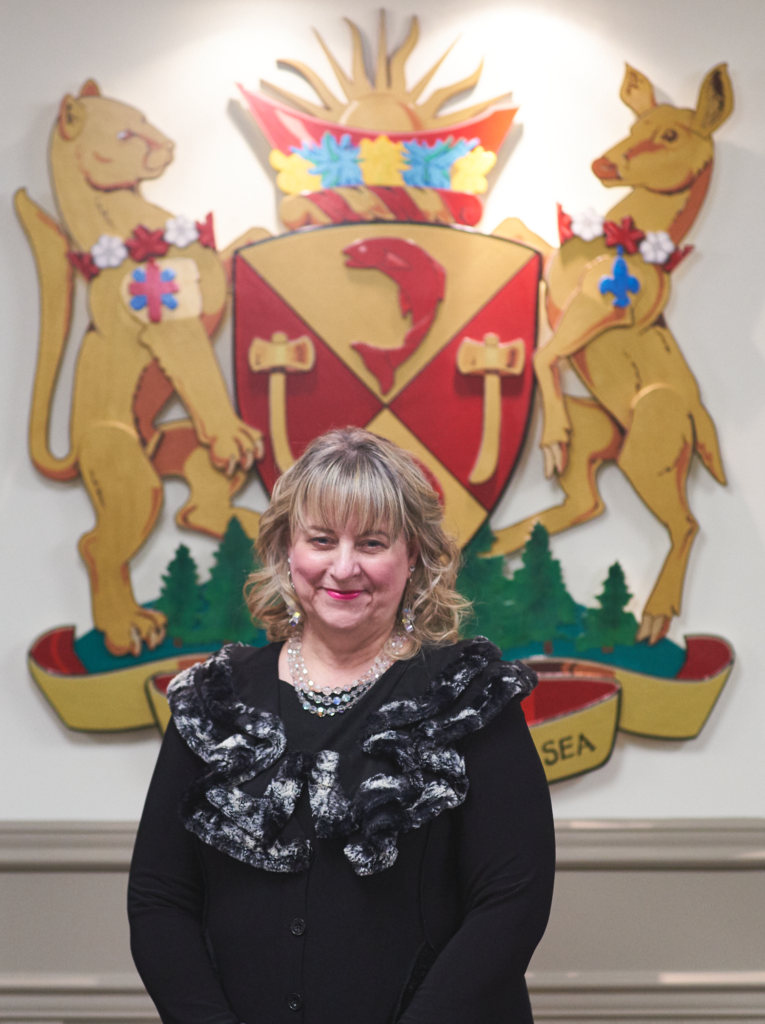 Brenda Parkinson was elected to District of Sooke Council in 2005, 2014 and again in 2018.
Brenda was Chair of the Sooke Program of the Arts (SPA) Committee and, with her committee, initiated: 
the covering of the Hydro boxes with photographs of local photographers; 

the painting of the Pump Stations by local artists and art students from Edward Milne Community School; and 

the acquisition of the Spirit Bear located out front of the Sooke Region Museum. 
She was Chair of the Mayor's Panel on Arts and Beautification from 2012 – 2014, leading such projects as: 
the arts signage on the boardwalk; 

the artwork painted on the three electrical boxes in Ed MacGregor Park; and 

the artwork installed in all four of the bus shelters owned by the District. 
She also chaired the Communities in Bloom Committee, where Sooke has received the highest designation of 5 bloom status for the past 5 years. 
To start off each new year on a positive note, Brenda organized the Annual Mayor's New Year's Levee for the residents of Sooke. 
Brenda was honoured to represent the interests of Sooke residents, by also serving on the
following boards and committees:

Capital Regional District Board – Alternate

Te'mexw Treaty Advisory Committee

Capital Regional District Arts Commission – Representative

Capital Regional Water Supply Commission – Director

Juan de Fuca Water Distribution Commission – Representative

Sooke and Electoral Area Parks and Recreation Commission – Alternate