Councillor Brenda Parkinson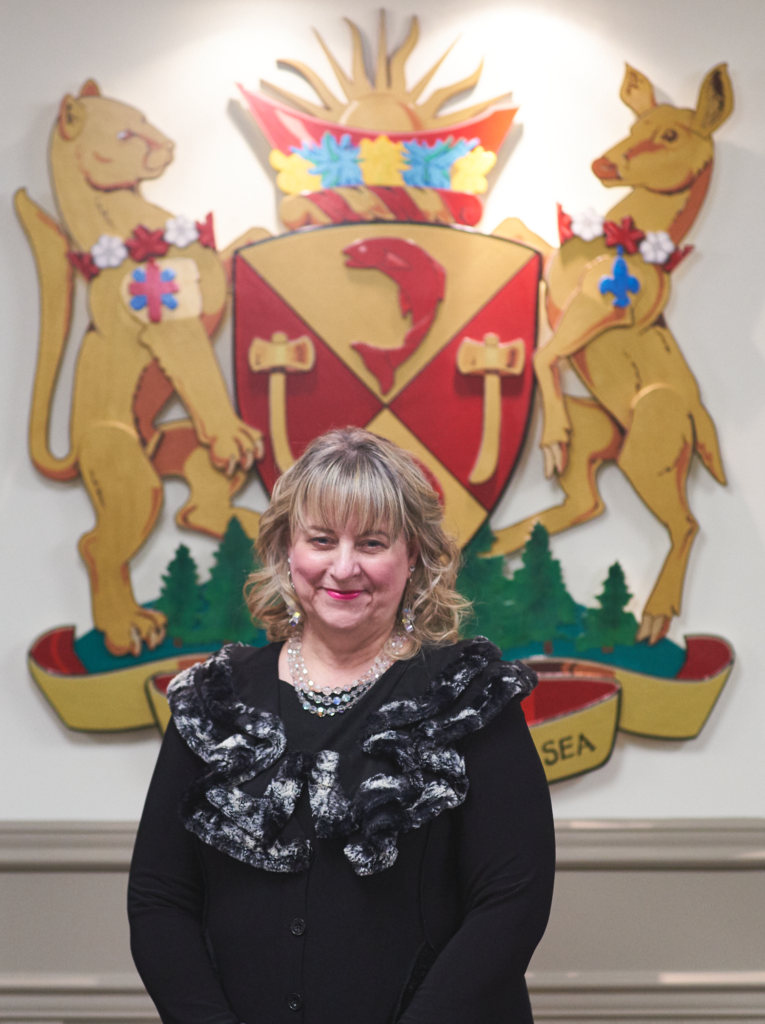 Brenda Parkinson was elected to District of Sooke Council in 2005, 2014 and again in 2018.
Brenda Parkinson and her husband Stewart moved to Sooke in 2003 and even though it has not been a very long time, Brenda has been volunteering in Sooke for over 25 years as her parents Bob and Gardy Clark have been residents for 35 years.  Like her politician father, Brenda was elected to the District of Sooke Council in 2005 and re-elected in 2014.
Brenda has been involved in the Sooke Arts scene from the moment she arrived in 2003.  She is a patron of many of the Arts organizations in Sooke including the Sooke Community Arts Council, Sooke Fine Arts Society/Show, Sooke Philharmonic Orchestra, the Sooke Pipes and Drums and the Caledonia Society.  She is presently engaged with the Sooke Seniors Diamond Jubilee Housing Society and the Sooke Legion.
As a District of Sooke Councillor (2005-2008) she was Chair of the Sooke Program for the Arts (SPA) and initiated, along with her Committee, the covering of the Hydro Boxes with photographs from local photographers as well as the painting of the Pump Stations by local artists and art students from Edward Milne Community School and the acquisition of the Spirit Bear located out front of the Sooke Region Museum.
Brenda was the Chair of the Mayor's Panel on Arts and Beautification from 2012 – 2014.  You may have noticed a few of the projects that she has worked on with her Committee.  There is the art signage on the board walk, artwork painted on the three electrical boxes in Ed MacGregor Park and the artwork which has been installed in all four of the bus shelters owned by the District.  She also chaired the Communities in Bloom Committee for the past 2 years where Sooke received the highest designation of 5 bloom status.  Not only busy during the summer with CIB the Committee was also busy decorating the town for the Christmas season.  And to start off the New Year on a positive note she was busy organizing the Mayor's New Year's Levee for the residents of Sooke.
Brenda is also a Marriage Commissioner for the past seven years and has had the distinct pleasure of assisting many on their first steps down the path of wedded bliss. In her spare time Brenda has dabbled in water colour painting as a means of relaxation.  She's not quite ready for the Gallery opening but she's working on it.
Contact Councillor Parkinson at bparkinson@sooke.ca