[September 3, 2020]
The District of Sooke is excited to announce the start of the 2021 budget process, with an interactive online survey providing public engagement through a virtual environment.
Through the use of budget visualization software participants are able to design their ideal budget using a platform that shows the financial impacts of choices in real-time and receives information regarding trade-offs and constraints.
Here are the benefits of participating:
View how tax dollars are distributed based on your property assessment.

Real-time analysis of your ideal budget.

Valuable feedback for Council to consider during budget deliberations.
The results from this survey will be provided to Council at a Committee of the Whole meeting this fall and will form an integral part of the engagement process for the 2021 Budget.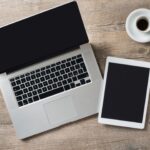 Participate online by visiting the survey portal
Please visit the District financial plan page on our website for more information at www.sooke.ca or questions can be directed to corp@sooke.ca.
Media Contact:
Norm McInnis
(250) 642-1634
Email: nmcinnis@sooke.ca