NEWS RELEASE
January 16, 2020
[Sooke, BC]
High winds have brought down several large trees, damaging the marine boardwalk that connects Ed Macgregor Park to the Rotary Pier. The boardwalk has been closed until such time as the trees are removed and the extent of the damage can be assessed.
Signage and caution tape have been installed onsite to indicate areas that are closed to the public. A detour route is available via the oceanside trail. Trail users are encouraged to use caution and monitor changing weather conditions.
Estimated timelines for repair and reopening of the boardwalk are not known at this time. The area will remain closed until further notice.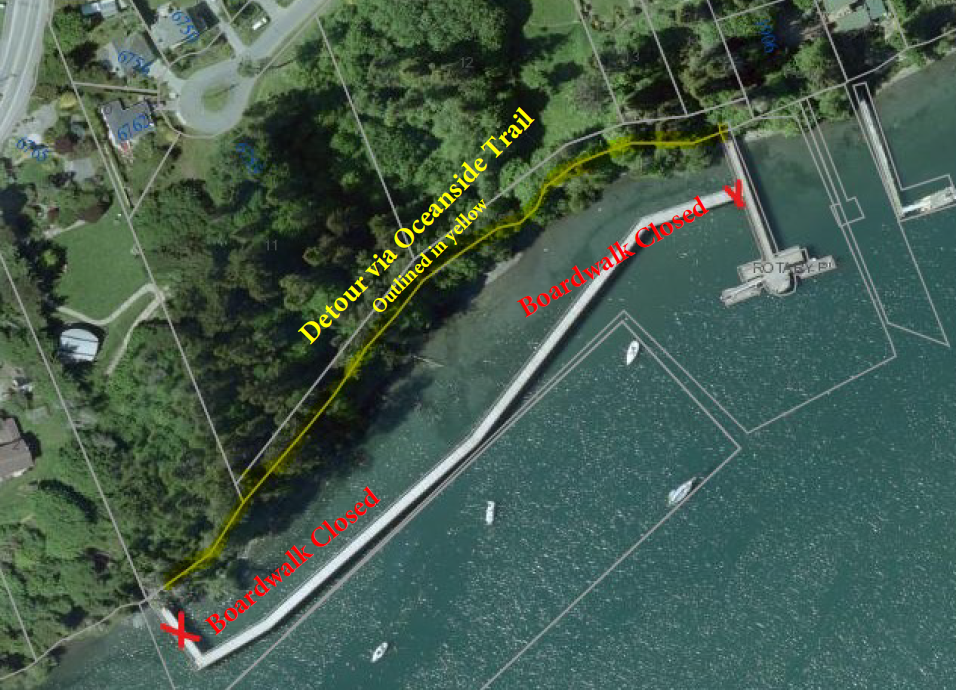 ---
Media Contact:
Norm McInnis, Chief Administrative Officer
Tel: (250) 642-1634
Email: nmcinnis@sooke.ca