Council Committees are a vital component of the District of Sooke governance structure by assisting Council in its decision-making mandate. Council Committees review issues and items referred to them by Council, and make recommendations to Council in regards to policy, procedures, findings and general considerations. All current committees, other than those required by statute, will conclude in December 2016. The District of Sooke has established the following three new Standing Committees that will begin in January 2017: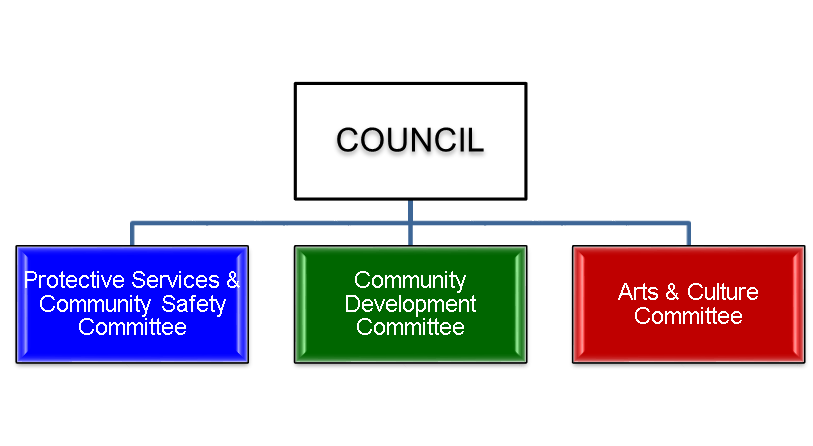 While the terms of reference for the new Council Standing Committees are currently being finalized, a general overview of expected Committee responsibilities is listed below. Council Committees will make recommendations to Council on issues related to:
Protective Services & Community Safety Committee:
Policing, Fire Services, Emergency Planning, Bylaw Enforcement, Community Safety
Community Development Committee:
Parks & Trails, Transportation & Transit, Housing & Community Livability, Environment & Climate Change, Sport & Recreation, Community Facilities
Arts & Culture Committee:
Visual Art, Music, Performing Arts, Festivals & Special Events, Community Heritage, First Nations
---
Committee Membership
Standing Committees of Council are comprised of:
Mayor (ex-officio)
2 Councillors
2 Public Members
Public Member Appointments
Public members are appointed for a one-year term (Jan-Dec), with the ability to re-apply to any committee after their term is completed. Public members may now apply for a Committee that is of interest to them.
How Do I Apply?
Download and complete the Application Form or pick up a form at the District Office.
Return the completed Application Form to the District Office in person, by mail (Attn: Corporate Officer, 2205 Otter Point Road, Sooke BC V9Z 1J2) or by email (info@Sooke.ca).
Deadline for applications: December 7, 2016, to be considered for a 2017 Committee appointment.
Only completed Application Forms will be considered. A committee public member must be a resident or own a business in the District of Sooke.
All applications will be reviewed by Council at an in-camera meeting before public appointments are made by the Mayor.
Statutory Committees
Statutory Committees and are established by senior levels of government; for example, the Board of Variance is a statutory committee at arm's length from Council.
Board of Variance – Statutory Committee Established by Bylaw No. 311
Parcel Tax Review Panel (Inactive) – Statutory Committee under section 205 Community Charter
Agenda and Minutes for all Committees – Click Here